Where Innovators, Financiers & Tech Invent the Urban Future

IMPACT>CITIES is a trading name of FC Business Intelligence Ltd. Registered in England and Wales no.4388971.
Registered address 7-9 Fashion Street, London, E1 6PX, UK

We're done with accepting that there's no money for innovation and frustrated with talk of 2050 visions. It's time to tackle the real outcomes, impacts and opportunities that are enabling future cities, today.
IMPACT>CITIES (December 2018, Las Vegas) will unite 500+ leaders to be the first conference and expo to truly connect finance, businesses and cities to create the blueprint for the tech powered urban future.
Be the first to see the program and speaker line-up, complete your details in the box on the right >>

4 CORE THEMES:
Investment & Partnerships: public private partnerships, digital revenue models & procurement
Mobile & Frictionless: smart transportation, final mile & autonomous vehicles
Healthy & Sustainable: renewables, distributed energy & smart buildings
Connected & Seamless: blockchain, wireless networks & data analytics
See the full program and speaker faculty - download the event brochure here >>>
SNAPSHOT OF INSPIRING SPEAKERS TAKING CENTRE STAGE: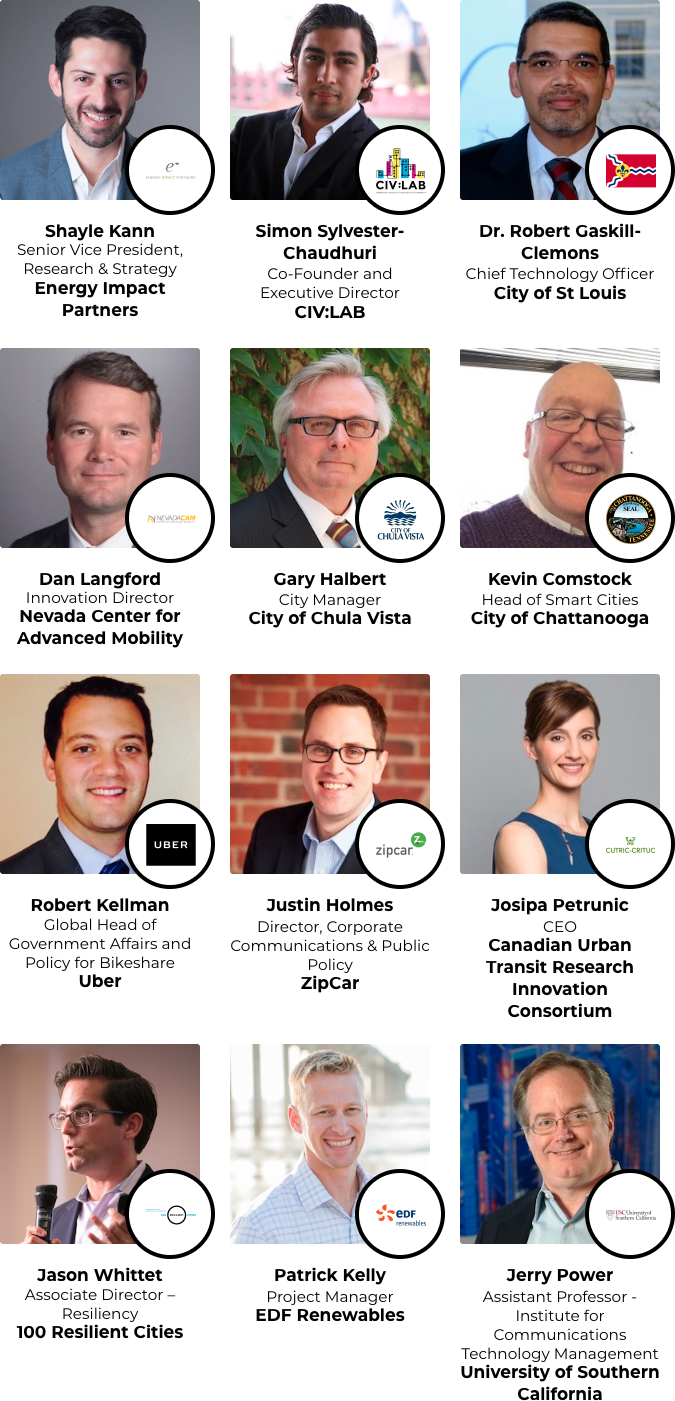 Discover the full speaker line-up – Download the brochure here >>>
A NEW KIND OF EVENT:
An event focused on outcomes that delivers in the following areas:
INSPIRE: A space for senior leaders to unite around the common challenges of driving tech transformation
INVEST: To tackle the contentious issue of financing and educate on the diversity of financial strategies and investors that will truly kick-start smart cities
INNOVATE: Exposure to the key start-ups offering game-changing urban tech solutions
IN-DEPTH: Detailed discussions around the key use-cases and revenue opportunities, incl. mobility & transportation, smart energy, wireless infrastructure and utilities
IMPLEMENT: Time to debates the learnings, discuss future directions and work on tangible take-aways
See the full program and speaker faculty - download the event brochure here >>>

Please let me know if you have any feedback, or if you would like to get involved with the event.
Thanks,
Tommy
Thomas Wilson
Co-Founder & Program Director
E: twilson@impactconf.com
P: +44 (0)207 375 7589
USA Toll Free: +1 800 814 3459 Ext: 7589
Download Your Copy of the IMPACT>CITIES Brochure:
Complete your details below to receive the full event brochure, including:
Full speaker line-up: An unparalleled line-up of urban and business leaders
The complete, cutting-edge agenda and key themes to be discussed
Networking opportunities, interactive sessions and how you can make the most out of the 2 days
Exclusive discounts